Hello, bloggies!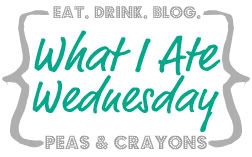 So it is a Wednesday morning, almost 11pm and i am posting my yesterday eats and i am rather late to this! You, girls sure are fast
So i had my National English exam yesterday, i wasn't worried at all,guess because there was no point of taking it for me as i had a chance not to take it and still get in high school, but i wanted to try.
~8:30, Breakfast
Huuge bowl of crunchy granola + green monster (baby spinach, soy milk, banana,chia seeds) it  might not look like it, but i hardly finished this bowl! I totally got overboard with granola and put in like half of a box
10:00 – 12:00, First part of exam, writing, listening, reading. If you are a new reader i should explain that i am not English and the exam i am talking about is a second language exam!
After the first part i went back home ( hooray for living 300m from school!), my stomach hurt a little bit and shoulders were tight, yep, i am never relaxed,even while taking a bath or so, any ideas how to loosen up?
~13:20, Snacky time
Had a grapefruit + a cup of chamomile tea
14:10 – 14:30 second part, talking, i could have done this better, oh, well i think i will get 9 anyway

 When i went out of the school i saw my mother who was going grocery shopping, it was rainy and wind, but i still joined her! With all that shopping lunch came late, but i wasn't hungry anyway so it's alright!
16:00, Late lunch
Whole grain spaghetti + homemade, quick tomato sauce ( simply fry tomatoes with garlic and herbs ) + parmesan cheese with a side of leftover salad from yesterday.
Very delicious….
Dessert was 2 pieces of rhubarb pie i didn't take a picture of.
 Since i hadn't done any exercise, i decided to do some 35min pilates, so i switched on my favorite CD :
When i am looking at a CD i get much more motivated than just doing on my own!
I also got a call from my stepsister who's studying in Edinburgh and whoo i will be going to Edinburgh in July! I already visited it last summer, but i was a sicko then and couldn't enjoy everything properly, but now i am ready for all those cool restaurants and shops and have enough energy too
20:20 Dinner, i wasn't hungry after late lunch so i kept it small.
Cottage cheese mixed with tīrkultūra (that's like kefir ) and ruccola + the last bit of leftover salad
Recycled photo – a few berry candies for dessert, the last bit of them.Also a cup of calendula tea because i can not end a day without a cup of tea!
So this was my day and my eats, but remember when scrolling down all of the WIAW posts :
yup
Enjoy Your week!
Eli~